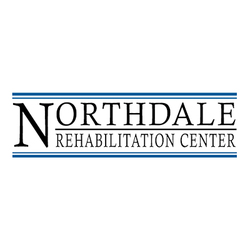 Certified Nursing Assistant (CNA)
Tampa, FL
Paid personal time, Vision Insurance, Dental Insurance, Life Insurance, Health Insurance
CNA (Certified Nursing Assistant) Rehab Aide

$2,000 Sign-On Bonus!

Licenses & Certifications Required: Certified Nursing Assistant

SUMMARY
Assists in the delivery of rehabilitation programs as outlined by, and under the supervision and direction of a therapist. Where allowed by law, the Assistant from the disciplines of Occupational Therapy, Physical Therapy, or Speech Therapy. Provides services and care for residents and patients.

ESSENTIAL DUTIES AND RESPONSIBILITIES include the following. Other duties may be assigned.
• Provide assistance to Therapists and Therapy assistants during treatment according to federal guidelines and state practice act.
• Provides administrative support to Rehabilitation Department as needed.
• Oversees maintenance of equipment in accordance with infection control safety guidelines.
• Provides non-resident services such as, but not limited to, washing wheelchairs and cleaning resident / patient areas in compliance with infection control procedures.
• Accurately documents all care as required by company policy and in compliance with state and federal regulations.
• Provides personal care and services as needed; such as:
o Assisting with activities of daily living (turning and positioning, toileting and elimination, assistive devices, safety and cleanliness, bathing and grooming, feeding, maintaining mobility, nutrition and hydration, reporting abnormal signs and symptoms, data gathering, patient socialization and reality orientation, end-of-life care, cardiopulmonary resuscitation and emergency care, postmortem care, residents rights, documentation of nursing-assistant services, and other tasks that a CNA may perform).
• Obtains and records vital signs and weight as assigned.
• Provides patient comfort by utilizing resources and materials; transporting patients; answering patients' call lights and requests; reporting observations of the patient to nursing supervisor.
• Protects organization's value by keeping patient information confidential.
• Services and protects the facility by adhering to professional standards, company policies and procedures, federal, state, and local requirements, and standards.

ENTRY QUALIFICATIONS
• High school diploma or equivalent
• Active Certified Nursing Assistant
• One year experience in a health care setting preferred

PHYSICAL DEMANDS AND ENVIRONMENT
Shift work may be required. Employee is frequently required to stand, walk, use hands or fingers, reach with hands and arms, feel, talk and hear. Employee is occasionally exposed to blood or other body fluids, fumes or airborne particles and toxic or caustic chemicals. Reasonable accommodations may be made to enable individuals with disabilities to perform the essential functions.

OTHER REQUIREMENTS
Agrees to adhere to and oversee communication of privacy guidelines relative to the confidentiality of residents' protected health information. Participates in (or conducts) company-sponsored training to safeguard against improper use and disclosure of such information. Monitors and ensures compliance with company policies, procedures and state and federal law.

18877